Cocktails are made with a base of natural fruit juices mixed with the most suggestive essences and top quality distillates.
1 – Choose the cocktail that you like the most (sweet, acid, bitter, creamy).
2 – Choose if you want it with or without alcohol (Except those that say «only whit alcohol «).
3 – Choose the size Single, Medium, Large or Giant.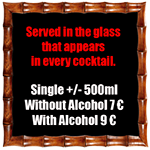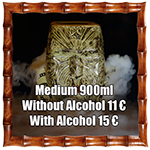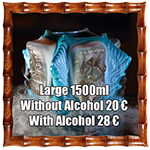 We help you choose the cocktail by ingredients or by flavor.
If you liked the Tikimugs, check its price here we have more models for sale.